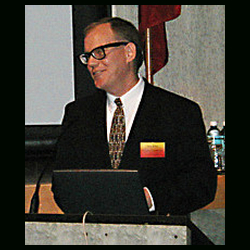 Greg Wible – Managing Director, interim CEO, interim CTO
Greg has 28+ years of successful business development experience in global and local markets. Wible is Managing Director, Founder, & acting CTO of MSBG Corp. In 1996, he founded MeterNet Corporation, a software developer, integrator and marketer. In 1997, Wible managed the successful launch of MeterSteiner Beer Manager DOS Game Software in the North America Market, shipping over 500,000 copies. In 1983 he founded North America ECR Limited, a trading and marketer specializing in technical components and precision manufacturing. In 1986 he founded ECR Japan Inc, an aftermarket importer and distributor based in Yokohama, Japan. Additional international experience includes Export Sales Administrator for Toyota Motor Sales USA and Market Consultant for Toyota Tsusho Group. In 2012, Wible founded SoCal Event Network (SCN), a California-based live event developer and promoter, In 2016 Wible founded SoCal Digital Agency, an independent marketing & sales agency focused on Energy Smart Metering & Electric Vehicle Service Equipment.  Greg earned his BBA in Marketing from The College of Business, University of Cincinnati.
Paul T. Robinson – CFO
Paul has strong background in navigating organizations through rapid change and high growth patterns. He has over 25 years of executive management skills acquired as Chief Financial Officer and Investment Banker at private and public companies in renewable energy, oil and gas, software and technology sectors, from mid-sized to startups and early-stage companies. In his career as Managing Partner of WestOaks Capital Group, an investment banking boutique, Mr. Robinson completed transactions in excess of $800 million. Clients included several large banks (Bankers Trust of New York, Sumitomo Trust & Bank), and venture capital groups (Summit Partners). His expertise includes analyzing a company"s financial health, improving cash flow, enhancing shareholder value, corporate finance, and corporate positioning for merger and acquisitions. He has been noted in the Wall Street Journal, New York Times, Los Angeles Times and Pacific Coast Business Journal. He also Co-authored the "Future of BioFuels" found in the American Bar Association News publication. Prior to his entry into the business world, Mr. Robinson taught Finance, Economics and Social Science as a Lecturer at the University of La Verne, California, and several others in the California Community College System. Paul holds an MA Economics /LSE; MBA program /USC; BA /CSUN.
ADVISORY BOARD
Mik Lezan
Mik Lezan brings a wealth of experience to MSBG Advisory Board in game design and advanced development for video, desktop and mobile platforms. He has a number of animation and special effect design credits developing successful game hits including Mighty Morphin' Power Rangers, Silver Surfer, Casper, Independance Day, Contact, Barbie and the Disney Toy Story series, among others. Mik's earlier music career, as Arabian Prince (AP), reflects the innovation of the early West Coast hip-hop scene. His journey led from the legendary electro-rap dance jam days with Egyptian Lover and the World Class Wreckin Cru to being a co-founding member of NWA; often credited as the most important group in the history of rap music and recently inducted in the Rock-n-Roll Hall of Fame.
Siddhartha Singh
In June 2015, MSBG expanded its Advisory Board with the addition of Mr. Siddhartha Singh, who will help guide MSBG's Asia-based Development Team. Mr. Singh's deep technical experience includes past CTO of CastleVille, ZYNGA-India, in charge of the 18,000,000 daily online players of the worldwide popular social game. Additional architect, full-stack development and management positions over his seventeen year career include cVent, Thomson Reuters, Amdocs, Deutsche Bank and more. Publications include "Programming in GO" on InformIT and numerous book reviews as Technical Editor for Pearson. Siddhartha is based in India and earned his Master of Computer Applications (MCA), Computer Science from Banaras Hindu University in Varanasi, India.